Kingston :: Irish Stroll - Registration + Crawl
Sunday, Mar 17, 2019 @ 1:00PM
Event Description
Oh lads and lasses, St. Patrick's Day has finally arrived and that means it's the final day of the Irish Stroll bar crawl!
We know Boston is ready for some boozing and hobnobbing which is why your lucky wristband gets you into Boston's best watering holes free of charge so you can make St. Patrick proud.
Whether your drink of choice is a good stout or some Jameson on the rocks – that elixir of the Gaelic gods – we've got you covered with exclusive drink specials so you can shamrock all day and night.
Head to the registration point to pick up your wristband and map and find out what the craic is on Boston's Irish Stroll bar crawl!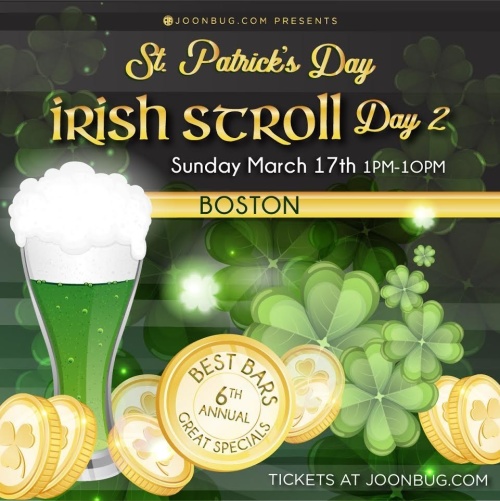 Share Kingston Presents :: Irish Stroll - Registration + Crawl